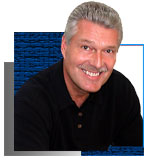 Ulli G. Niemann
Founder of Successful-Investment.com
Ulli Niemann provides a rare blend of European sensibility, engineering practicality and American ingenuity to bring a new level of reliability to the often erratic environment of investing. He has applied his intelligence and creativity to refining a dependable method of tracking and working successfully with market trends, and he brings a genuine caring for people to his service as an investment advisor.
From his birth in East Germany, his childhood escape to West Germany, and a university education in that country, Ulli gained a deep sense of tradition and solid values. With a Masters degree in Architectural Engineering, and emigration to the United States he broadened his foundation of knowledge and practical experience.
In the midst of a prospering career in the building industry, Ulli became fascinated with the field of investing. In 1984, after enjoying a substantial measure of consistent success with investing, he founded his first company, Southland Investments, and became a Registered Investment Advisor specializing in money management and mutual fund trend analysis.
For nearly two decades Ulli has been assisting clients to achieve their secure financial future by realizing their investment objectives. In 2003 he started Successful-Investment.com, a company providing reliable information on market trends for no load mutual funds.